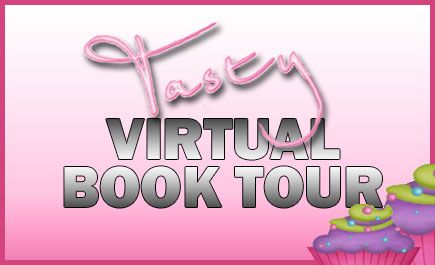 Tasty Book Tours is organizing a Tasty Virtual Book Tour for IT TAKES A SCANDAL by Caroline Linden, HOW TO LOSE A DUKE IN TEN DAYS by Laura Lee Guhrke, and REDEMPTION OF THE DUKE by Gayle Callen, releasing April 29th, 2014 with Avon Romance.


The Virtual Tour will run from April 21st to May 9th, 2014.


The Tour will consist of Interviews with Any of the three Authors, Guest Posts, Review Stops, Excerpt, Teaser and Promo Stops.


Media Kit, Banner and Covers will be distributed about a month prior to the start of the tour. Digital Galley's will be available on Edelweiss. I will send a link out to those who are planning to review.


Avon Romance will be hosting a Tour Wide Giveaway TBD


The second book in a deliciously sexy new series from USA Today bestselling and RITA award winning author Caroline Linden, in which an utterly shocking book--Fifty Shades of Grey for the Regency era-- has all of London talking and gives more than one young miss a mind for scandal.



Sometimes it takes a scandal . . .

Abigail Weston has everything: beauty, wit, and one of the largest dowries in England. Her parents hope she'll wed an earl. Abigail hopes for a man who wants her desperately and passionately. But the money seems to blind every man she meets-except one.



Sebastian Vane has nothing. He came home from war with a shattered leg to find his father mad and his inheritance gone. He's not a fit suitor for anyone, let alone an heiress. But Abigail lights up his world like a comet, bright and beautiful and able to see him instead of his ruined reputation. And it might end happily ever after . . .



To reveal your heart's desire

Until Benedict Lennox begins courting Abigail. Ben is everything Sebastian isn't-wealthy, charming, heir to an earl. Sebastian won't give up the only girl he's ever loved without a fight, but Abigail must choose between the penniless gentleman who moves her heart, and the suitor who is everything her parents want.


From USA Today bestselling author Laura Lee Guhrke comes the story of a bargain, a marriage of convenience…and the chance for love to last a lifetime



They had a deal…

From the moment she met the devil-may-care Duke of Margrave, Edie knew he could change her life. And when he agreed to her outrageous proposal of a marriage of convenience, she was transformed from ruined American heiress to English duchess. Five years later, she's delighted with their arrangement, especially since her husband is living on another continent.



But deals are made to be broken…

By marrying an heiress, Stuart was able to pay his family's enormous debts, and Edie's terms that he leave England forever seemed a small price to pay. But when a brush with death impels him home, he decides it's time for a real marriage with his luscious American bride, and he proposes a bold new bargain: ten days to win her willing kiss. But is ten days enough to win her heart?


USA Today bestselling author Gayle Callen concludes her new series with a tale of generosity, passion, and the true kindness of the heart.



A duke who needs to be tamed…a lady who refuses to be rescued.

Adam Chamberlin was the third son of a duke, known for gambling binges and drunken nights. No one expected anything of him …until tragedy strikes. Now Adam is the new Duke of Rothford, determined to right the wrongs he's done. Except a secret in his past means helping the one woman who doesn't want his help at all…



It's not every day that a duke introduces himself to a woman sitting by herself in Hyde Park. Faith Cooper is even more surprised when Adam offers her a position as a lady's companion to his elderly aunt. Faith refuses to be beholden to a man again-certainly not this man, who both infuriates and attracts her. But with the simmering passion between them, will Faith surrender to forbidden desire?
April 21st-
Manga Maniac Café
- Interview (All Three Authors)
(Stop 2)
Miriam Smith
- Excerpt/Promo
April 22nd-
Rage, Sex and Teddy Bears
- Exc/Review (Redemption)
(Stop 2)
Sleepless Nights Romance Reviews-
Exc/Review (How to Lose)
(Stop 3)
Queen of All She Reads
- Promo
April 23rd-
Caribbean Accent Book Reviews
- Excerpts
(Stop 2)
Buried Under Romance
- Exc/Guest Post
(Stop 3)
Books with Leti Del Mar
- Promo/Excerpt (How to Lose)
April 24th-
Book Liaison
- Exc/Promo
(Stop 2)
Bitten By Love Reviews
- Exc/Promo
April 25th-
Books Like Breathing
- Review (All Three)
(Stop 2)
Book Bling-
Review (All Three)
(Stop 3)
Rakes, Rogues and Romance
- Excerpt/Promo
April 28th-
Girl Meets Books
- Guest Post/Review (It Takes a Scandal)
(Stop 2)
SOS Aloha-
Promo/Excerpt/Review ()
April 29th-
Romancing Rakes for the Love of Romance
- Promo/Exc
(Stop 2)
Romancing the Readers
- Promo/Exc
(Stop 3)
I am, Indeed
- Review/Exc (It Takes a Scandal)
(Stop 4)
Book Whore Blog
- Review (How to Lose)
April 30th-
Love Saves the World
- Promo/Exc
(Stop 2)
Christine's Words
- Guest Post
(Stop 3)
I am, Indeed-
Review/Exc (How to Lose)
May 1st-
I am, Indeed
- Review/Exc (Redemption)
(Stop 2)
Booklover Sue
- Promo
May 2nd-
3 Partners in Shopping
- Promo
(Stop 2)
Rookie Romance
- Review/Excerpt (It Takes a Scandal)
May 5th-
My Written Romance
- Guest Post/Exc
(Stop 2)
Book Suburbia
- Promo
May 6th-
Ramblings From This Chick
- Guest Post
(Stop 2)
Brooke Blogs
- Review (How to Lose)
May 7th-
The Lusty Literate
- Promo/Exc
(Stop 2)
Imagine a World
- Exc/Review (It Takes a Scandal)
May 8th-
What I'm Reading
- Guest Post/Exc
(Stop 2)
Crystal Blogs Books
- Review (All Three)
(Stop 3)
bookworm2bookworm
- Review (All Three)
May 9th-
Blue Rose Romance
-
(Stop 2)
Deal Sharing Aunt
- Promo
(Stop 3)
Racing to Read
- Review (All Three)
(Stop 4)
Red Wine and Books
- Review (All Three)
If you would like to participate in this Tour, please comment with:
-Blog Name/URL
-Date Request (Will allow double booking once all dates are booked)
-Type of Stop (Interview, Guest Post, Review, Excerpt, Promo)
-If Review Stop, which of the Three would you like to review?
-Email Address, if NOT a Tasty Tour Host
-If you would prefer to email me your date request, please email

Tastybooktours@live.com

with Book Title as Subject