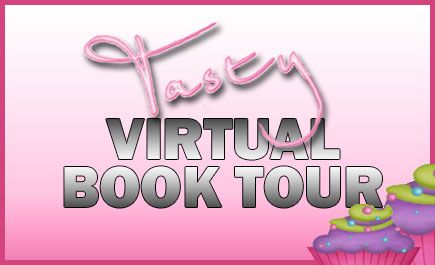 Tasty Book Tours is organizing a Tasty Virtual Tour for A PROMISE OF MORE, Book Two in The Disgraced Lords Series by Bronwen Evans, releasing April 15th, 2014 with Loveswept.
The Virtual Tour will run from April 7th to April 25th, 2014.
The Tour will consist of Promo & Review stops ONLY. Media Kit, Banner and Cover will be distributed about a month prior to the start of the tour.
Tour Giveaway: Grand Prize - $25 egiftcard and a copy of A KISS OF LIES ebook retailer of choice and 3 First Prize bundles - A KISS OF LIES and A PROMISE OF MORE from your ebook retailer of choice
In the second novel in Bronwen Evans's sexy new Disgraced Lords series, two very independent souls find themselves fighting to resist a deepening passion.
When Beatrice Hennessey sets out to confront Lord Coldhurst, the notorious rogue who killed her brother in a duel, her intent is to save her family from destitution. She's determined to blackmail the man into a loveless marriage. She'll make the wealthy Lord Coldhurst pay for the rest of his life. But while greeting his ship, Beatrice takes a tumble into the Thames—only to be fished out by a pair of strong masculine arms that tempt her to stay locked in their heated embrace forever. That is, until she realizes those arms belong to Sebastian Hawkestone, Lord Coldhurst himself.

The little drowned mermaid has an interesting proposition indeed; one that Sebastian is surprised to find quite agreeable. Although he's had women more beautiful, she is pleasing to the eye, and besides, it's time he fathered an heir. Beatrice promises to be the ideal wife; a woman who hates him with an all-consuming passion is far too sensible to expect romance. However, it isn't long before Sebastian's plan for a marriage of convenience unravels, and he's caught up in the exhilarating undertow of seduction.
April 7th-
Buried Under Romance
(Promo)
(Stop 2)
The Library Mistress
(Promo)
April 8th-
Manga Maniac Café
(Promo)
(Stop 2)
Sleepless Nights Romance Reviews
(Review)
April 9th-
Serena Akeroyd
(Promo)
(Stop 2)
3 Partners in Shopping
(Promo)
April 10th-
What I'm Reading
(Promo)
April 11th-
Racing to Read
(Review)
(Stop 2)
Deal Sharing Aunt
(Promo)
April 14th-
Danielle-Claude Indie Books Reviews
(Review)
April 15th-
Book Reviews and More by Kathy
(Promo)
April 16th-
Imagine a World
(Review)
April 17th-
Book Suburbia
(Promo)
(Stop 2)
Romancing Rakes for the Love of Romance
(Promo)
April 18th-
The Lusty Literate
(Promo)
(Stop 2)
I am, Indeed
(Review)
April 21st-
Girl Meets Books
(Promo)
(Stop 2)
Book Freak
(Review)
April 22nd-
Storm Goddess Book Reviews
(Promo)
(Stop 2)
Sara Walter Ellwood Blog
(Promo)
April 23rd-
Words of Wisdom from The Scarf Princess
(Review)
(Stop 2)
Miriam Smith Blog
(Review)
April 24th-
Christine's Words
(Promo)
(Stop 2)
Seductive Musings
(Promo)
April 25th-
Books with Leti Del Mar
(Review)
(Stop 2)
Romance Bookworm
(Review)
If you would like to participate in this tour, please comment with:
-Blog Name & URL
-Date Request (Will allow double booking on all dates)
-Please note if you will be reviewing
-Email Address, if NOT a Tasty Tour Host
a Rafflecopter giveaway