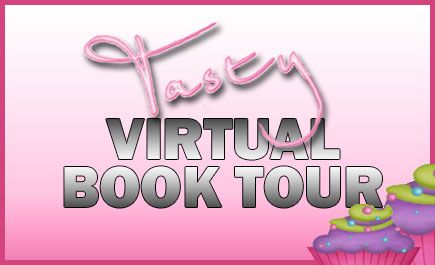 Tasty Book Tours is organizing a Tasty Virtual Tour for MOONLIGHT ON MY MIND, a Historical Romance by Jennifer McQuiston, releasing March 25th, 2014 with Avon Romance.
The Virtual Tour will run from March 17th to April 11th, 2014.
The Tour will consist of Interviews, Guest Posts, Review, Promo and Excerpt Stops. Digital Galley will be available on Edelweiss, which I will send the link along with Access Code Word. Media Kit, Banner and Cover will be distributed about a month prior to the start of the tour.
Tour Giveaway TBD
To ruin a man's life once takes a regrettable mistake.

To do so twice takes a woman like Julianne Baxter.
Eleven months ago, Julianne's statement to the authorities wrongly implicated Patrick, the new Earl of Haversham, in his older brother's death. The chit is as much trouble as her red hair suggests, and just as captivating. Now she has impetuously tracked him to the wilds of Scotland, insisting that he return home to face a murder charge and save his family from ruin. A clandestine wedding may be the only way to save her reputation—and his neck from the hangman's noose.

Julianne has no objection to the match. More and more she's convinced of Patrick's innocence, though when it comes to igniting her passions, the man is all too guilty. And if they can only clear his name, a marriage made in haste could bring about the most extraordinary pleasure…
March 17th-
Ramblings From This Chick-
Promo
March 18th-
Brunette Librarian's Blog
- Review
March 19th-
Buried Under Romance
- Review/Excerpt
March 20th-
Manga Maniac Café
- Interview/Promo
March 21st-
Romancing Rakes for the Love of Romance
- Promo
March 24th-
Romancing the Readers
- Promo
(Stop 2)
Queen of All She Reads
- Review
March 25th-
Booklover Sue
- Promo
March 26th-
Book Liaison
- Promo/Excerpt
March 27th-
Girl Meets Books
- Guest Post/Excerpt
March 28th-
Racing to Read
- Review
March 31st-
Rookie Romance
- Review
April 1st-
Words of Wisdom from The Scarf Princess
- Review/Promo
April 2nd-
Blue Rose Romance
- Promo/Excerpt
April 3rd-
Crystal Blogs Books
- Review
(Stop 2)
Paranormal Romance and Beyond
- Promo/Excerpt
April 4th-
I am, Indeed
- Review
April 7th- N/A
April 8th-
Book Freak-
Review/Excerpt
April 9th-
Rage, Sex and Teddy Bears
- Review/Promo
April 10th-
A Chick Who Reads
- Review/Promo
April 11th-
Brooke Blogs
- Promo/Excerpt
(Stop 2)
The Lusty Literate
- Promo/Excerpt
If you would like to participate in the Virtual Tour, please comment with:
-Blog Name & URL
-Date Request
-Type of Stop (Interview, Guest Post, Promo, Review or Excerpt)
-Email Address, if NOT a Tasty Tour Host

a Rafflecopter giveaway