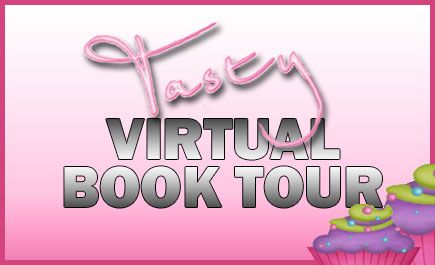 Tasty Book Tours is organizing a Tasty Virtual Tour for BETWEEN THE DEVIL AND IAN EVERSEA, the ninth book in the Pennyroyal Green Series by Julie Ann Long, releasing March 25th, 2014 with Avon Romance.
The Virtual Tour will run from March 17th to April 11th, 2014.
The Tour will consist of Interviews, Guest Posts, Review, Promo and Excerpt Stops. Digital Galley will be available on Edelweiss, which I will send the link along with Access Code Word. Media Kit, Banner and Cover will be distributed about a month prior to the start of the tour.
Tour Giveaway TBD
She might look like an angel...

The moment orphaned American heiress Titania "Tansy" Danforth arrives on English shores she cuts a swath through Sussex, enslaving hearts and stealing beaux. She knows she's destined for a spectacular titled marriage—but the only man who fascinates her couldn't be more infamous...or less interested.

...but it takes a devil to know one...

A hardened veteran of war, inveterate rogue Ian Eversea keeps women enthralled, his heart guarded and his options open: why should he succumb to the shackles of marriage when devastating good looks and Eversea charm make seduction so easy?

...and Heaven has never been hotter.

When Ian is forced to call her on her game, he never dreams the unmasked Tansy—vulnerable, brave, achingly sensual—will tempt him beyond endurance. And fight as he will, this notorious bachelor who stood down enemies on a battlefield might finally surrender his heart...and be brought to his knees by love.
March 17th-
Imagine a World
- Review/Excerpt
(Stop 2)
Romancing Rakes for the Love of Romance
- Promo
March 18th-
Buried Under Romance
- Interview/Excerpt
March 19th-
Seductive Musings
- Guest Post
March 20th-
Harlequin Junkie
- Interview/Promo
(Stop 2)
Paranormal Romance and Beyond
- Promo/Excerpt
March 21st-
Doing Some Reading
- Promo/Excerpt
March 24th-
Book Liaison
- Promo/Excerpt
March 25th-
Words of Wisdom from The Scarf Princess
- Guest Post/Review
March 26th-
I am, Indeed-
Review
March 27th-
Ramblings From This Chick
- Promo
March 28th- N/A
March 31st-
Erin Lindsay Maurer Blog
- Guest Post/Promo
April 1st-
Girl Meets Books
- Interview/Review
April 2nd-
Christine's Words
- Guest Post
(Stop 2)
The Lusty Literate
- Review/Excerpt
April 3rd-
Plot Driven
Review
April 4th-
Literary, Etc-
Guest Post/Excerpt
April 7th-
Blue Rose Romance-
Guest Post/Excerpt
(Stop 2)
Queen of All She Reads
- Review/Promo
April 8th-
Brooke Blogs
- Guest Post/Promo
April 9th-
Racing to Read
- Review
April 10th-
Rookie Romance
- Review
April 11th-
Manga Maniac Café
- Interview
If you would like to participate in the Virtual Tour, please comment with:
-Blog Name & URL
-Date Request
-Type of Stop (Interview, Guest Post, Promo, Review or Excerpt)
-Email Address, if NOT a Tasty Tour Host

a Rafflecopter giveaway