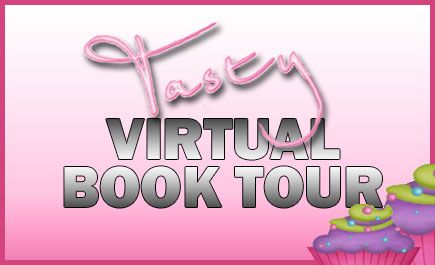 Tasty Book Tours is organizing a Tasty Virtual Tour for WHAT HAPPENS IN SCOTLAND & SUMMER IS FOR LOVERS, Two Historical Romances by Jennifer McQuiston, both available from Avon Romance. (This is a Promotional Tour leading up to the Virtual Tour for her Upcoming March Release, MOONLIGHT ON MY MIND.)
The Virtual Tour will run from Feb 24th to March 14th, 2014.
The Tour will consist of Review, Promo and Excerpt Stops. Digital Galley will be distributed along with Media Kit, Banner and Cover about a month prior to the start of the tour. (Still waiting to find out if the galleys will be available on Edelweiss as well)
Tour Giveaway TBD
Jennifer McQuiston's debut historical romance, What Happens in Scotland, is a lively, romantic adventure about a wedding that neither the bride or the groom remembers.
Lady Georgette Thorold has always been wary of marriage, so when she wakes up next to an attractive Scotsman with a wedding ring on her finger, it's easy to understand why she panics and flees. Convinced that Georgette is a thief, her may-be husband, James McKenzie, searches for her. As both try to recall what happened that fateful night, they begin to realize that their attraction and desire for each other is undeniable. But is it enough?

Fans of Sarah MacLean and Mary Balogh will enjoy this charming historical romance from New York Times best-selling author Jennifer McQuiston that features unforgettable characters and a satisfying mix of adventure and passion.
His heart is unavailable.
Luckily, her interest lies in the rest of him…
Though she was just a girl when they first met, Caroline Tolbertson's infatuation with David Cameron remains undimmed. Now fate has brought the handsome Scotsman back to Brighton for what promises to be an unforgettable summer. Soon, Caroline will have to choose a husband, but for now she is free to indulge her curiosity in things of a passionate nature.

That is, if David will agree to teach her.

Past mistakes have convinced David he'll make a terrible husband, though he'll gladly help the unconventional Caroline find a suitor. Unfortunately, she has something more scandalous in mind. As the contenders for her hand begin to line up, her future seems assured…provided David can do the honorable thing and let them have her.

When a spirited young woman is determined to break Society's rules, al a gentleman can do is lend a hand…or more.
Feb 24th-
Literary, Etc
- Promo
(Stop 2)
Wonderful World of Imagination
- Promo/Excerpt
Feb 25th-
Girl Meets Books
- Promo/Excerpt
(Stop 2)
Never Squat with You Spurs On
- Excerpt/Promo
Feb 26th-
Buried Under Romance
- Promo/Excerpt/Review (Summer)
Feb 27th-
Manga Maniac Café-
Promo
Feb 28th-
3 Partners in Shopping
- Promo
(Stop 2)
Paws and Print
- Promo
March 3rd-
Book Liaison
- Promo/Excerpt
March 4th-
Christine's Words
- Promo/Excerpt
March 5th-
Racing to Read
- Review
March 6th-
Crystal Blogs Books
- Review (What)
March 7th-
Blue Rose Romance
- Promo/Excerpt
March 10th-
My Written Romance
- Promo
March 11th-
Brooke Blog
s- Excerpt/Promo
March 12th-
I am, Indeed
- Excerpt/Review (What)
March 13th-
Imagine a World
- Promo/Excerpt
March 14th-
Ramblings From This Chick
- Promo
If you would like to participate in the Virtual Tour, please comment with:
-Blog Name & URL
-Date Request
-Type of Stop (Promo, Review or Excerpt)
-If Reviewing, please note WHICH Book
-Email Address, if NOT a Tasty Tour Host

a Rafflecopter giveaway